The Nairian farm & laboratory sits on the slope of Mount Ara,
in a charming village called Aragyugh. It is home to our entire production process from beginning to end: plant cultivation, essential oil distillation, cosmetic formulation, and packaging.

As part of our commitment to transparency and our desire to promote sustainable farming practices, we are opening our facilities to the public!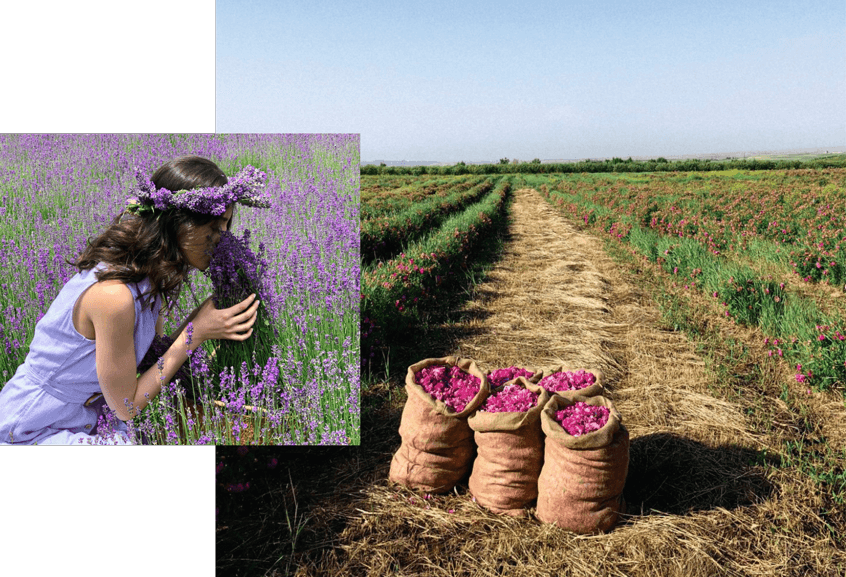 • how medicinal herbs and flowers are cultivated and turned into all-natural cosmetics.
• walk through the experimental garden and participate in flower pick-up event (seasonal).
• see and smell the fascinating process of essential oil distillation.
• participate in a thematic discussion.
• enjoy a cup of tea infusion (3 different plants) and Nairian made dried apples in our garden gazebo.
• buy Nairian products at a 10% discount.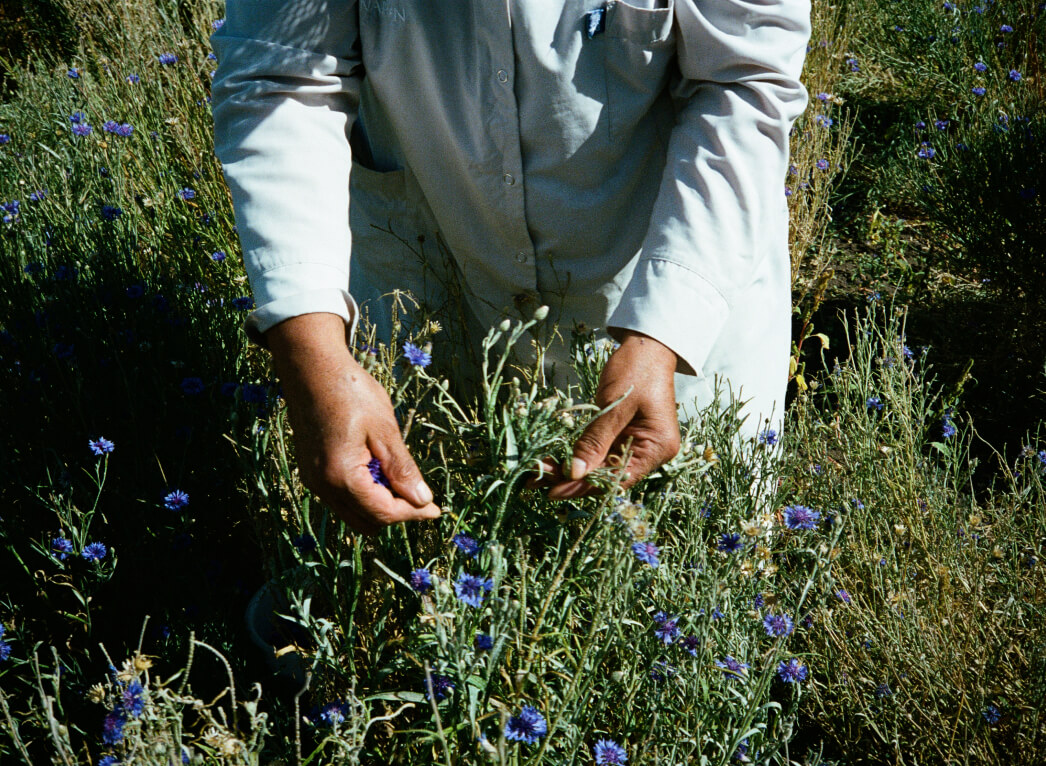 If you are in Armenia, do not miss this wonderful opportunity to enjoy the nature and the aromatic world of flowers. Take part in our special tour of the Flower or Rose Petal Pickup, spend an unforgettable and spiritual time in the picturesque village of Aragyugh, and fill your day with new delightful feelings. Rose pick-up occurs in June, approximately 5th—25th June. Flower pick-up happens from the end of June till the end of August.
Flower pick-up depends on season. *
Entrance fee per child up to 10 years old is 3,000 AMD (VAT included, lunch by pre-order is included). The child must be accompanied by at least 1 (one) adult.

Lunch is provided by pre-order and includes the menu of the day at Aragyugh farm (1 salad & 1 hot meal).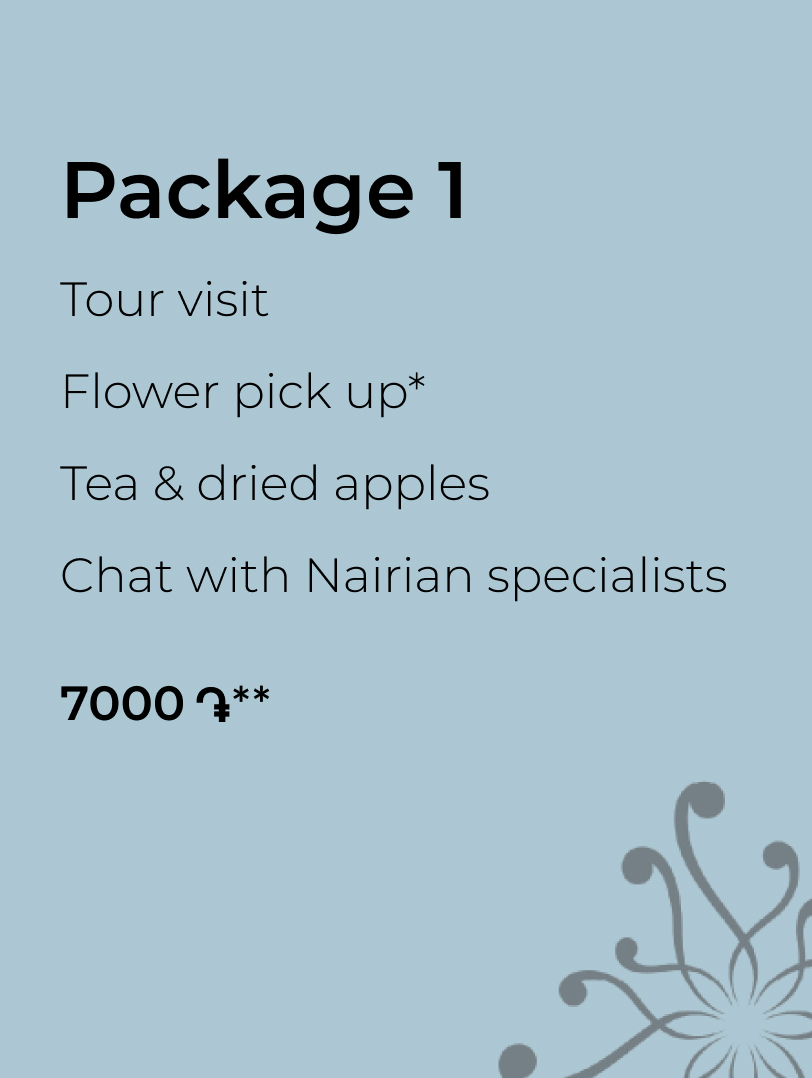 If you have a personal vehicle, please enter the following address into your GPS navigator:

Nairian Production Facilities & Lab
st. 3, #6, v. Aragyugh
If you require a transfer, we suggest using the GG Shuttle service.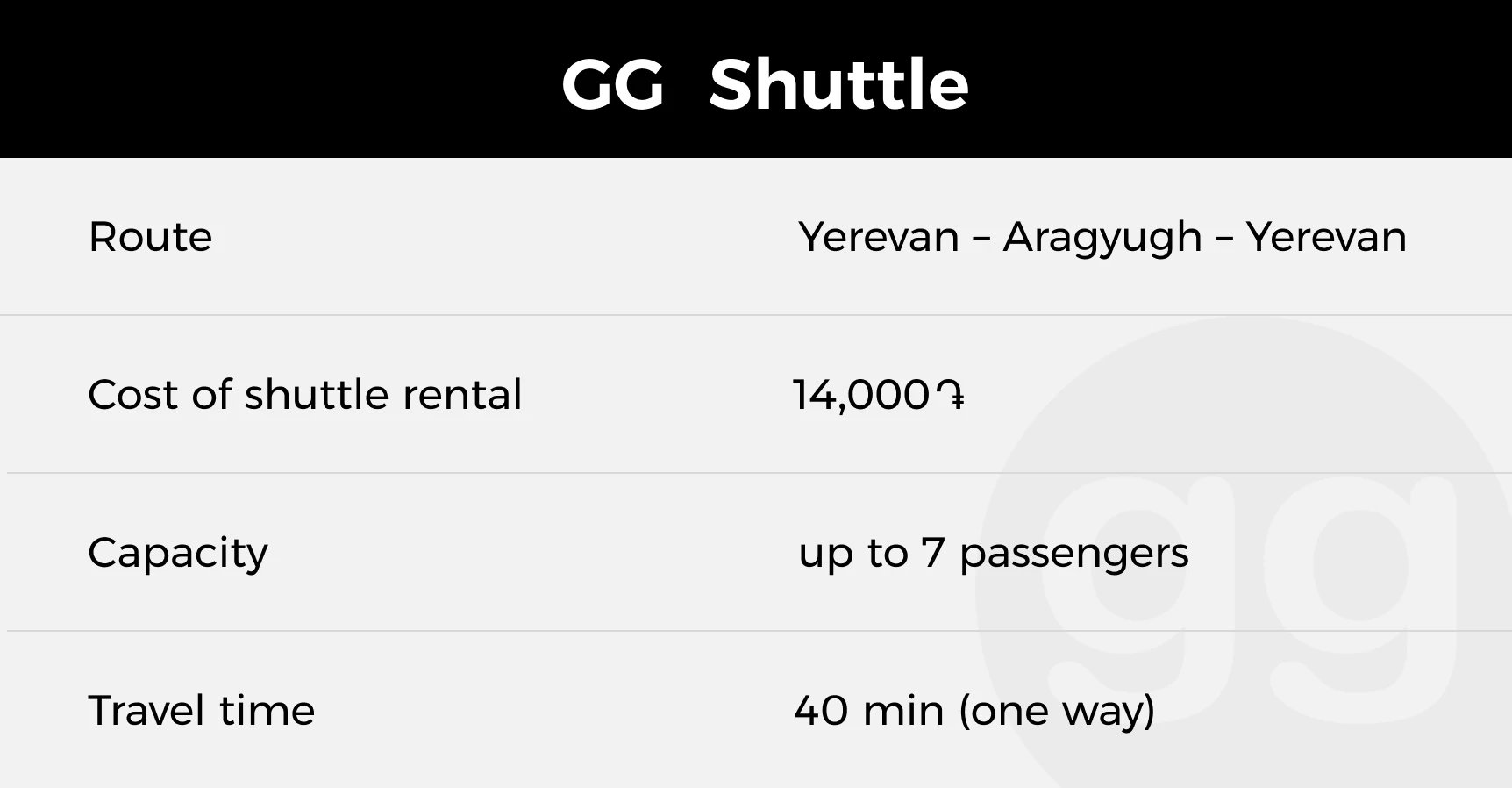 1. Please mention that you need a transfer while filling out the booking form. GG will schedule the route on the day of your visit.
2. The day before the trip, please open the GG app and click the bus icon. In the "Where To" field, enter "Aragyugh". Choose your itinerary and click "Book".
Please click the button below to open the form.
We kindly ask our guests to book their visits at least one week in advance.
For more details please call (+374) 11 200 300 or email us at info@nairian.com.

Tours are organized every Tuesday and Friday.
We speak English, Armenian and Russian.
Run time: 2–2.5 hours